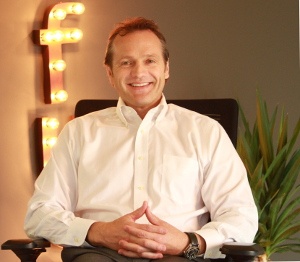 Hi, I'm John Eliason, I created Rewire – out of necessity.
Business is different today; it's a bit crazy!  The old fashioned methods don't work well enough anymore and the new ones can spin you in circles, leaving you wondering where to invest your time.  There has to be a better way – one powerful enough to get massive results, yet simple enough that anyone can use it.
We used to struggle like everyone else, but not anymore – the answer is Rewire.  When you use its simple step-by-step methods you can skyrocket your business and change your life.  My team and I have used it to build our financial Services firm, FFUSA – From zero – no money and no clients – to award-winning, thousands of clients, low overhead, high-profit success. I'm using it to promote my book and now we're using it to launch our new software, CONNECT.  We want the best results, so we use the best methods available; Rewire.
Now it's your turn.  What's your most amazing future?  Now you can have it.  Time to step up and make it happen.  Time for you to Rewire.