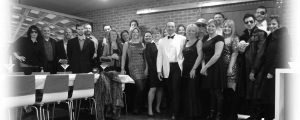 If you're tired of worn-out business advice from people who have never done it themselves, or pointers that may have worked in some bygone era, then John Eliason and his Rewire team are for you.
John and his team have been growing business in the same crazy world as you.  From zero – no money and no clients – to award-winning, thousands of clients, low overhead, high-profit success.  They grow businesses that flourish – in the real world.  The Rewire team is all about tipping their hand and showing you the [3-degree-different] methods that speed results so you can live a very good life.
Now it's your turn.  You no longer only read about it – now you can live it!